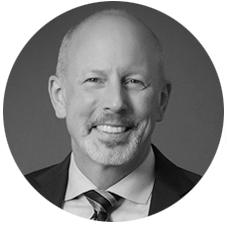 Bill Mudge
Bill Mudge is the President and Chief Executive Officer of the WCIRB, which he joined in 2011 following a 30-year career in the California insurance industry.
At the WCIRB, Bill has led a historic transformation of the company to become a leader in research and analytics, and the development of customer-valued products and services that are integral to a healthy workers' compensation system.
Prior to joining the WCIRB, Bill held insurance company roles that included founding CEO of CompWest Insurance Company, CEO of Golden Eagle Insurance Company and Chief Underwriting Officer and Chief Operating Officer at Industrial Indemnity.
Bill has also held roles as Insurance Consulting Partner at both PricewaterhouseCoopers and IBM. He began his insurance career in risk management for The Boeing Company in 1981.